VH-BDZ Cessna 402 (c/n 4020063)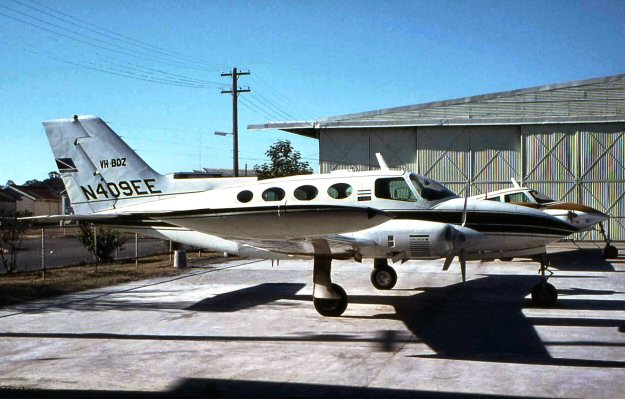 Now that's interesting. Clearly the in vogue presentation of the day in the US was for regos that
were readable. Australian owners, however, still preferred those minuscule renderings which were
all but invisible unless one was within a few feet of them. John Wheatley took this photo in 1970
just after this aircraft had come onto the Australian register in July of that year. The early 402 had
'been around the block' a few times before becoming -BDZ, having been N409EE, as seen above,
YV-T-BDP in Venezuela before that, and N3263Q when it left the factory in Wichita in 1967.
It is no longer active.