VH-BDX (2) de Havilland D.H.82A Tiger Moth (c/n '1035')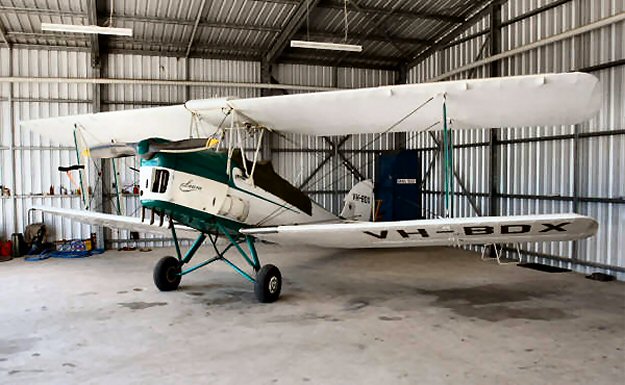 This Tiger was originally built up of parts in Malaya and was to have become VR-RCU. By the
time it was finished Malaysia was given its own coding and it therefore became 9M-AMD. The
Tiger was a rebuild project commenced by the Kuala Lumpur Flying Club in 1961 and reported
at the time to be based on various local D.H.82 components including including parts of the club's
Tiger 9M-AMA (c/n "DRO.38") plus engines and wings from Australia, and a rear fuselage labelled
"1035". It was registered 9M-AMD in February 1962 quoting msn 1035. It was later dismantled
and stored at Paya Lebar, Singapore. In 1967 it was rebuilt again using other Tiger parts and by
1972 was registered 9V-BDX to the Singapore Flying Club. Following a crash in Singapore on
10 June 1974 it was rebuilt yet again and sold in Australia as VH-BDX. It was registered on 23
April 1982 to B.D. Linard of RAAF Wagga Wagga, and later RAAF Darwin. It is probable that
this gentleman found the Tiger in Singapore while on RAAF duty and brought it back with him.
Since then it has had several owners. Ian McDonell caught it in the hangar at Redcliff, Qld in
February 2008 (above).