VH-BDO Avro 652A Anson 1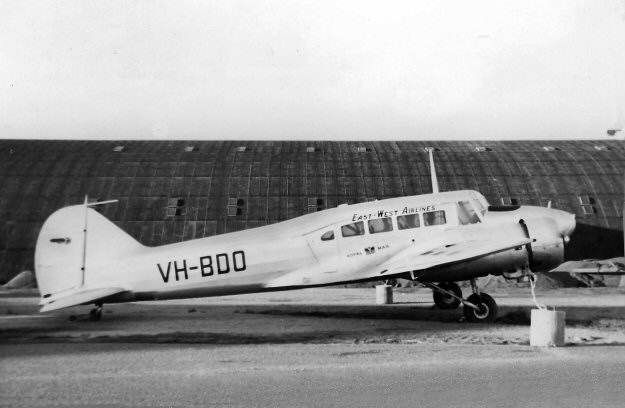 Another rare Gus Grulke shot (from the Geoff Goodall collection) of an East-West Anson taken
at Eagle Farm in 1949. East-West had eight Ansons registered at one time or another, plus four
more which had been purchased from war surplus stocks but never converted to civil use. Sadly,
VH-BDO crashed on takeoff from home base at Tamworth, NSW on 12 October 1949 after,
investigation showed, a fuel line had been blocked by a hornet's nest, thus starving the the star-
board engine. Although the seven passengers walked away, the pilot, Capt. John Rentell, sus-
tained major leg injuries after having been dragged unconscious from the cockpit. Following
surgery and the amputation of a leg in Sydney he was fitted with an artificial limb and lived to fly
again with EWA. Good on ya, John. Life was so much unencumbered in those days before
common sense had completely flown out the window and replaced by today's ridiculous political
correctness. The image below from the archives of the Civil Aviation Historical Society shows
the sad remains.