VH-BCY Cessna 210A (c/n 57628)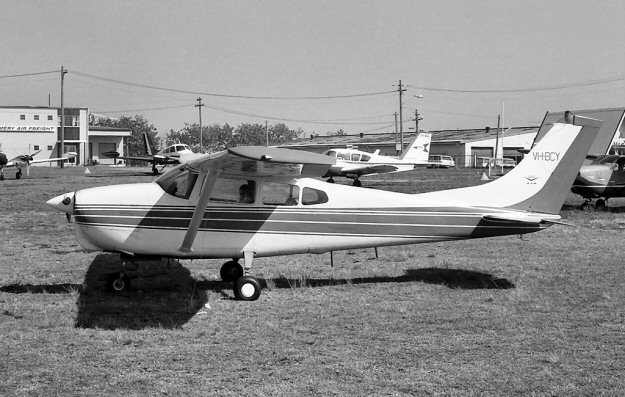 Few aircraft illustrate the 1960s Australian obsession with personalized registrations than VH-BCY.
In a short time it carried seven different registrations, starting with VH-RHX in May 1961. It then
became VH-EMF in October 1961 and VH-KAF in March 1962. It was briefly VH-KAI in
April 1964 to allow –KAF to be used on a Twin Comanche, before becoming VH-EDM. In
August 1965, it was registered VH-FBM, gain to free the registration, this time for a PA24-400
Comanche, and then finally VH-BCY in July 1967. The Department of Civil Aviation eventually
tired of aircraft continually changing registrations and barred the practice. The arrival of
computers saw reregistrations revived but the various owners of VH-BCY have been content,
for it was still registered as such in May 2016 to an owner at Wollongong. David Carter's phot-
graph above was at Bankstown in 1969 whilst the more contemporary shot of it below is by
George Canciani was at Avalon in March 2007 when -BCY was a visitor to the Australian Inter-
national Air Show.