VH-BCX Percival P.28B Proctor 1 (c/n K.305)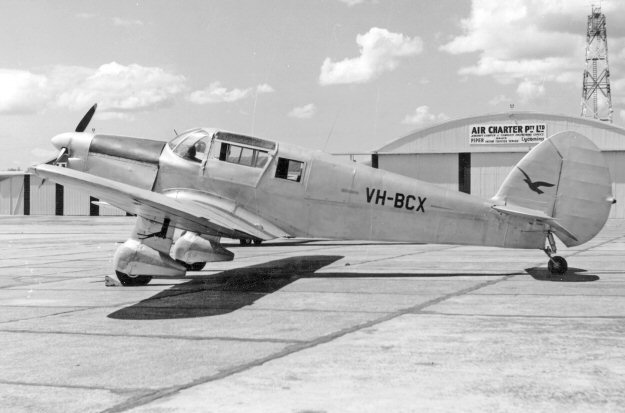 Imported in December 1953, this Proctor was the former G-AHTV and P6271 in the RAF. It
is seen above at Archerfield, Brisbane in 1967 in this Neville Parnell photo in a white with dayglo
orange and black trim. This Proctor had been flown out from England for Arthur Lowe of Julia
Creek, Qld, a veteran outback aviator who owned a number of aircraft. It was still airworthy
when this shot was taken and was owned, at the time, by Mr. & Mrs. E.M. Shersby of Brisbane.
They kept it until July 1974 when it was retired pending a major overhaul. It then went on to a
series of owners in Queensland as a restoration project until ending up at Gunnedah, NSW from
where it was sold to Guy Clapshaw of Auckland, New Zealand. Guy has had subsequently rebuilt
it to immaculate condition with a Percival Gull style cockpit and it is currently registered ZK-DPP.