VH-BCK (4) Cessna 182C Skylane (c/n 53874)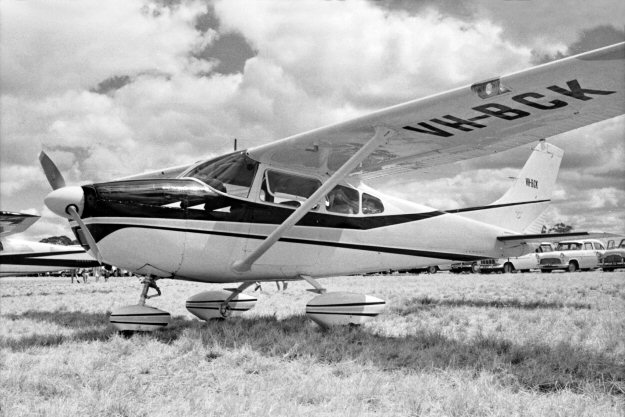 An early Bob Neate shot taken at Warracknabeal, Victoria in February 1961. (Bob later was
to ensure that the whole aircraft filled the frame in his excellent images!). The Cessna was owned,
at the time, by BeeCeeKay Aviation of Sydney. Did the registration fit the corporate name, or was
the company named after the aircraft?* Ex N8974T, this Cessna was re-registered VH-GAF in
June 1963.
* In March 2011 I was contacted by veteran GA pilot and businesman Brian Nicolson who indicates
that the syndicate was made up of Messrs Bockerman, Kennedy and Clark. As he recalls it there
was also a Mr Smith but he didn't rate a mention.