VH-BCK (6) Piper PA-25 Pawnee 235B (c/n 25-4089)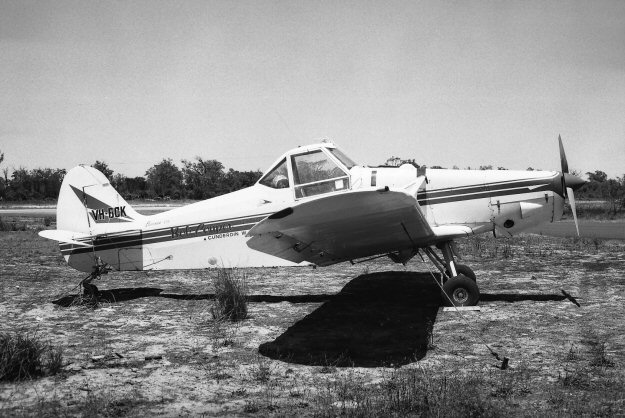 This Pawnee was actually the sixth allocated of the registration VH-BCK. In my opinion,
both the rego and the Bob Couper titling could have been better positioned! Photo by Geoff
Goodall at Bunbury, WA in January 1970. Whatever, this PA-25 wound up as a glider tug
(many of them did) with the Victorian Motorless Flight Group Inc based at Baachus Marsh as
evidenced by the image of it (below) by Phil Vabre taken at Ballarat in June of 2007.