VH-BCJ (3) Piper PA-25 Pawnee 235C (25-4347)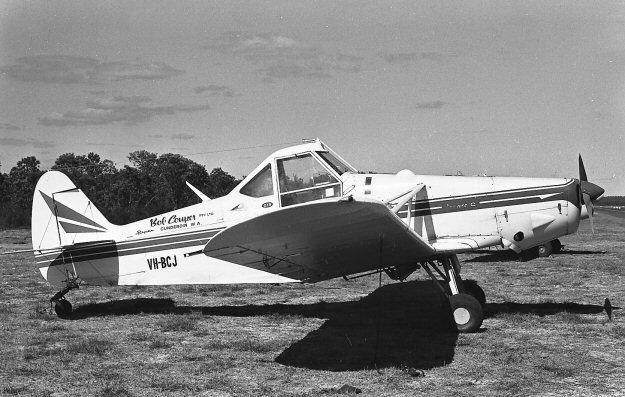 Another Bob Couper Pty Ltd Pawnee at Jandakot, Perth in May 1971. -BCJ was a middle of the
production run model 235C first imported at the end of 1967. It crashed near Claire, SA in 1976,
was repaired and restored in January 1979 only to be written off for good six months later at
Manangatang, Victoria ( a rural west-of-the-state community not, as the name suggests in Indonesia,
but near Swan Hill).