VH-BCC de Havilland D.H.82A Tiger Moth (c/n 82138)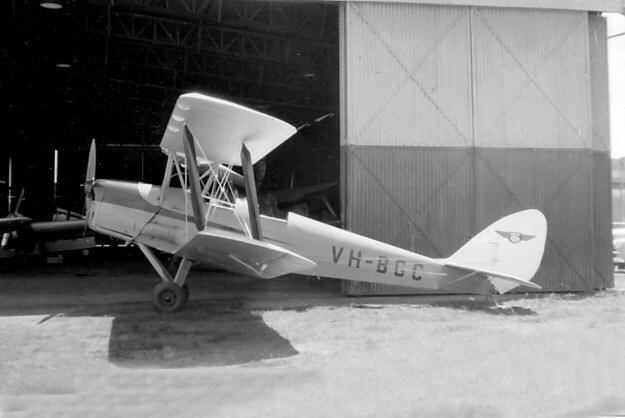 This Tiger is still around and is now owned by Shane Winter who is restoring it in Brisbane (April
2007). Shane kindly sent me the image below showing the progress being made. VH-BCC has
been on and off the register for years. Nice to see that it will be "on" again 'ere long. It was a UK-
built example which served its time in the RAAF wearing its RAF serial N6900. My shot, above,
was taken at Bankstown in 1955, while the photo at the foot of the page was taken by Roland
Jahne (via Geoff Goodall) at West Maitland in October 1977 (not crazy about the lettering style
in which the rego was painted Later, on 2 August 2014, VH-BCC was involved in a crash at
Toowoomba Airport when flown by former Solicitor-General of Queensland, Walter Sofronoff.
Fortunately Mr. Sofronoff walked away from the crash, which was caused by heavy cross-winds. .
Ross Stenhouse saw it at Toowoomba in August 2016 looking pristine again (foot of page).