VH-BCB (2) Cessna U206C Super Skywagon (c/n U206-1001)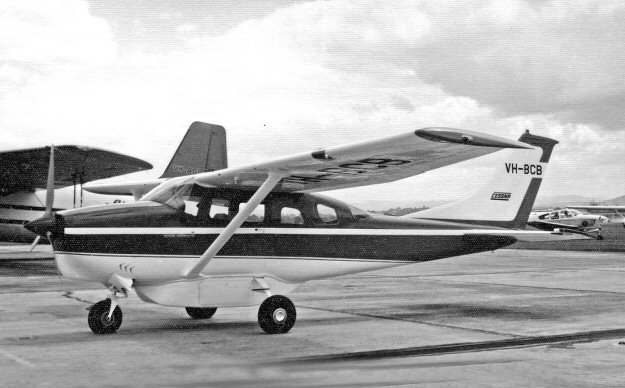 Photo by Dave Thollar taken at Archerfield in 1968 when the aircraft was brand new. (It was
registered in March of that year). It flew mainly in PNG and was re-registered there in July of
1974 as P2-BCB, and P2-SAL a year after that.