VH-BBQ Beech 35 Bonanza (c/n D-1007)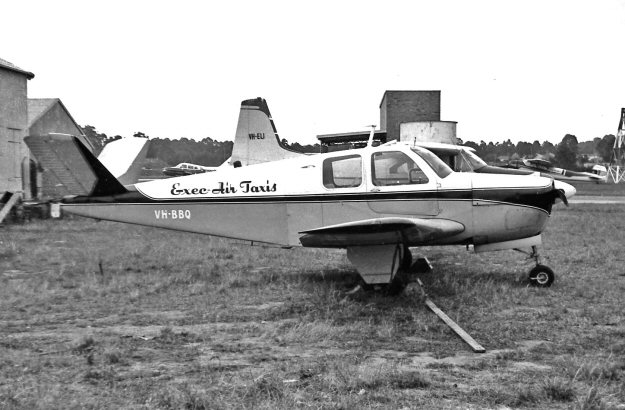 VH-BBQ was an early 1947 model Bonanza (ex N3784N) imported in 1960 and assembled at
Bankstown in April of that year. It was the first of 28 second-hand Bonanzas ostensibly to be
imported at fortnightly intervals and resold by Sydney aircraft broker Australian Aircraft Sales.
In the event this ambitious and aggressive sales push didn't pan out and only -BBR and -BBT
followed -BBQ before AAS returned to just filling individual orders. Which was probably just
as well for the Australian Beechcraft agents, Aviation Sales Pty Ltd of Sydney who were selling
new production aircraft. The above shot was taken at Bankstown in September 1963 by Bob
Neate whilst the aircraft was with Exec Air Taxis of Sydney. Greg Banfield's photo (below)
was taken at Mascot in September 1964. Re-registered VH-DUN in 1966, it was damaged
beyond repair at Griffith, NSW in 1976.