VH-BBN (2) Cessna 180C Skywagon (c/n 50820)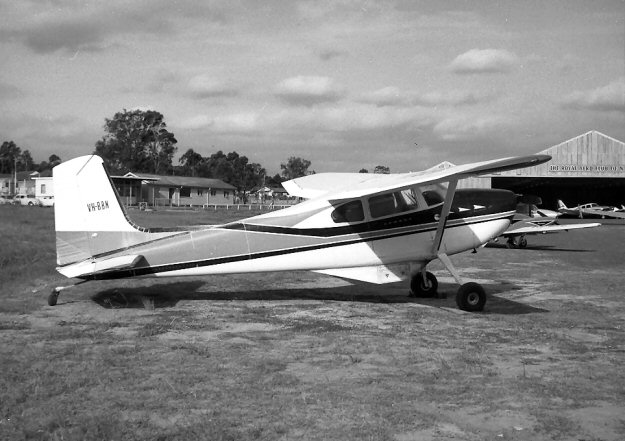 This 1960 180 was an ag spreader aircraft, owned, at the time, by aviation legend Col Pay. The
above photo was taken by Geoff Goodall at Bankstown in January, 1964. In this type of ag 180
the hopper was situated in back of the pilot, where the rear seat normally was. The spreader fairing
can be seen under the fuselage. This placement of the hopper blocked half of the starboard entry
door, making that door unavailable for entry or exit, (somewhat limiting in the case of an emergency),
the only way out being via the left hand door (or through the windscreen). Corespondent Peter
Reardon indicates he had to seek both exit choices on 180s within his first year flying as an ag pilot!
Unfortunately the pilot flying -BBN on 22 October 1969 wasn't so fortunate, as the aircraft crashed in
a paddock near Scone, NSW whilst spreading superphosphate, the accident proving fatal.