VH-BBM Fletcher FU-24/A4 (c/n 136)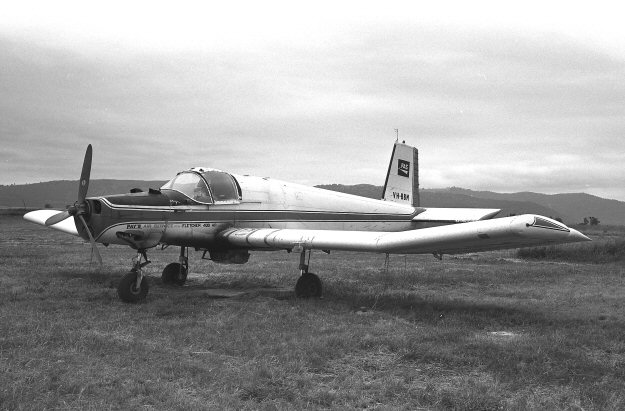 Although built in November 1967 as ZK-CVT, this Fletcher was exported almost immediately
to Australia where it became VH-BBM (3) in February 1968. Greg Banfield's shot above was
taken at Scone, NSW whilst the aircraft was owned by the late Col Pay's Air Service. Shortly
after this it flew with both Superair and New England Aerial Topdressing out of Armidale, NSW
for many years. Incredibly (for a duster) it is still (late 2008) operating, and flies for an agricultural
company in Hyden, WA.