VH-BBH Fletcher FU-24A (c/n 135)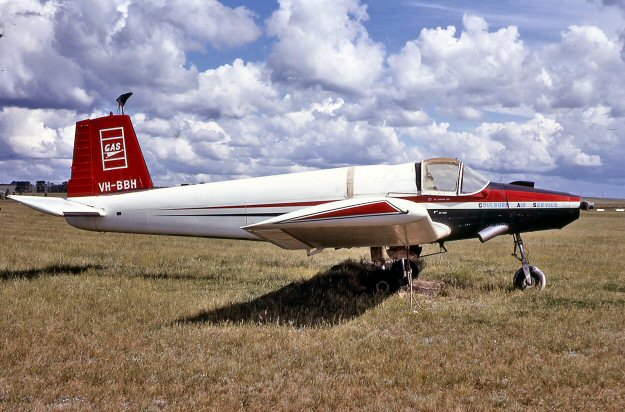 An absolutely stunning skyscape features in this shot by Roger McDonald taken at Goulburn NSW
in November 1969. The Fletcher was in service with Goulburn Air Service at the time. It had first
been registered on 11 January 1968 (ex ZK-CVS) to Pay & Williamson Pty Ltd of Scone NSW
and then went on to a long list of other operators. It is still current and registered to a company in
Tenterfield, NSW. Geoff Goodall's photo (below) was also taken at Goulburn, NSW somewhat
earlier in September 1968 when it was owned by Pay & Williamson. . Many Fletchers were sold
in the rural southern NSW area following a demo visit by ZK-CRZ in 1967.