VH-BBB Avro 652A Anson 1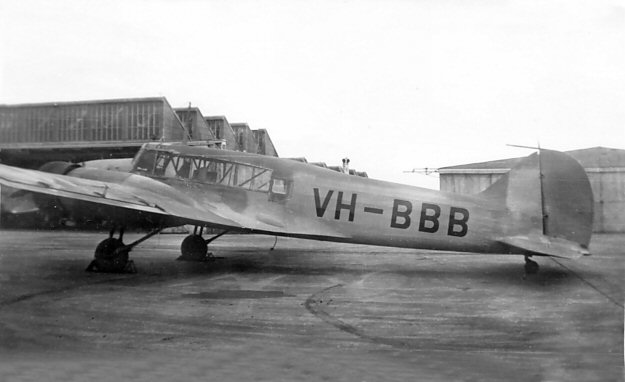 This Anson has barely been civilianized. It is still wearing camouflage and the fin flash has not
been completely obliterated. Its RAF/RAAF serial was DG448. The venue is Bankstown,
and the date is circa mid-1947. (VH-BBB was first registered in April, 1947). It is seen in
a somewhat later shot (below) from the Geoff Goodall collection at Essendon in 1950. It was
one of several Ansons owned and flown by Bill Dwyer of Melbourne to carry crayfish from
Flinders Island and Tasmania to the Melbourne Fish markets. In 1952 Dwyer and other
partners founded Flinders Island Airways at Moorabbin who operated a fleet of Ansons on
general cargo work. VH-BBB was withdrawn from service in 1956.