VH-BAX (1) Avro 652A Anson 1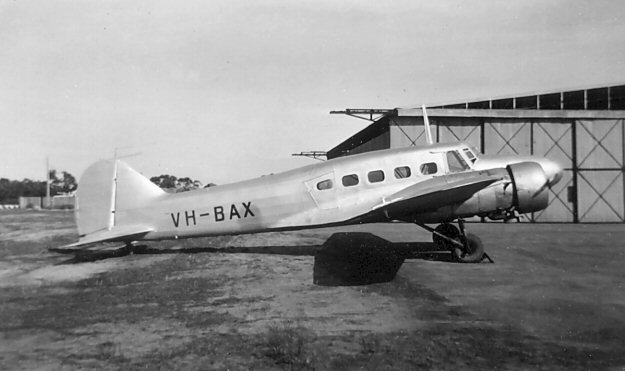 This shot was taken at Moorabbin, circa 1949, as was the lower one from the Geoff Goodall
collection. VH-BAX, ex MG656, was owned by Western Airways which flew a short-lived
scheduled passenger service between Melbourne and Warrnambool in 1947. The Anson was
sold to Corio Air Freighters of Geelong, later going to Bass Island Airways of Geelong (owned
by Bill Brown, who later started Brain & Brown Airfrieghters). It was damaged beyond repair
when Belmont Common airfield at Geelong was overrun by record flooding of the Barwon River
in August, 1951, and officially struck-off the register in 1953.