VH-BAX (4) Mooney M20B Mark 21 (c/n 1865)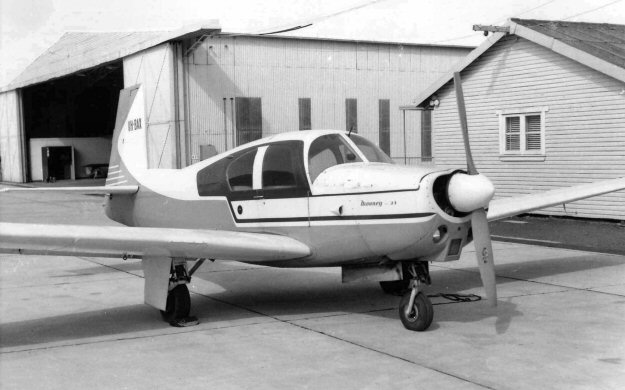 There were a couple more iterations of VH-BAX between the Anson and this one, but I have not
been able to glean photos of them. They were a Chipmunk, which became VH-RSJ and a Cessna
172 which was re-registered VH-BTS. (There also was one

after

this one, a Twin Comanche which,
in the event was registered after my arbitrary 1970 deadline for inclusion, so I would not display it
anyway). This VH-BAX was first registered in February 1963 and was the former VH-MJH, and
N74554 before that. It too was re-registered, becoming VH-KLX in 1966. The above shot, albeit
cropped, is quite rare then, and is from the Daryl Mackenzie collection (submitted by his son, Ian).
Unfortunately the date is not known, although David Carter indicates that the venue is Bankstown.
Bankstown.