VH-BAW (4) Bristol 171 Sycamore 4 (c/n 13070)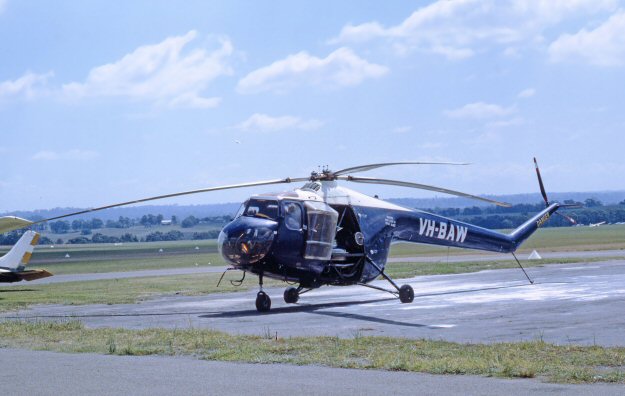 Greg Banfield's shot of the fourth VH-BAW (above) was taken at Camden, NSW in February
1968. Geoff Goodall's contribution (below) was at Moorabbin during the prior November. The
navy blue chopper was owned by Associated Helicopters of Bankstown. Built as G-AWMI, it
was previously with the RAN as XR592, and basically retained its military paint job after being
civilianized on 14 November 1967. It was retired at Bankstown five years later and went to the
Camden Aviation Museum, where it remains today.