VH-BAO (2) Percival P.40 Prentice (c/n PAC/312)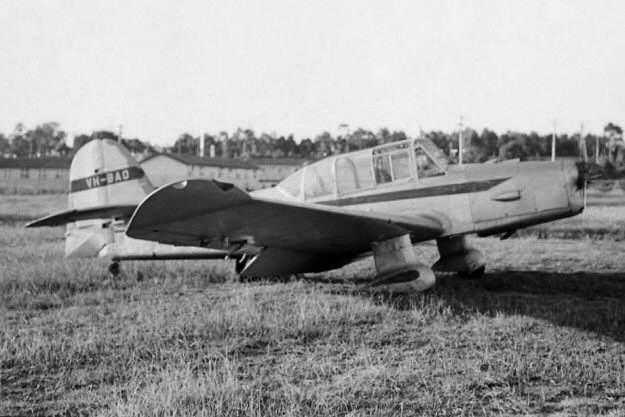 The above is a rare shot (from the Geoff Goodall collection) of the one and only Prentice registered
in Australia. My own photo (below) was taken at Moorabbin in April of 1958 just after the aircraft
arrived. This Prentice was one of a large batch of some 250 acquired by Freddie Laker's Aviation
Traders after they were deemed redundant for RAF use. Of these only about 28 or so were, in
fact, converted for civil use, G-AONS being one of them. It had been in Australia for almost a year
before being registered VH-BAO(2) in February 1959. It was damaged beyond repair at Cobar,
NSW in April 1960. The aircraft had poor performance in high temperatures with any load at all.
Additionally, it had poor spin recovery difficulties. Not exactly the sort of thing one wants in an
ab initio trainer!