VH-BAK (5) Yeoman YA-1 Cropmaster 250R (c/n 115)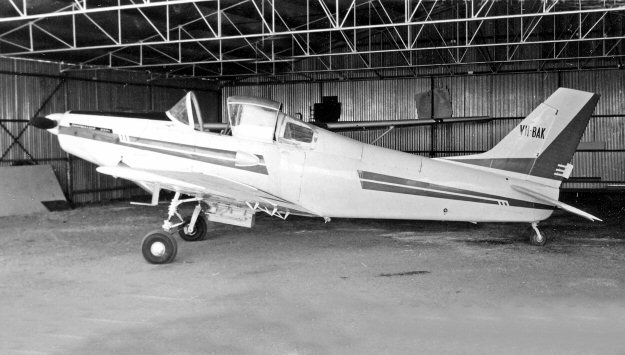 This front-of-the-hangar shot from the Geoff Goodall collection was taken at Cudal, NSW in
1965. This Cropmaster had been ordered new in 1964 by Boorowa Air Services of Boorowa,
NSW but was cancelled when company founder John Waddell was killed in the crash of his
Cropmaster on VH-BAQ 24 October 1964. On 16 December that year it was added to the
register to Hazelton Air Services at Cudal NSW, who had taken over the Boorowa operation.
In September 1967 Hazelton sold it to Ron Thompson at Grafton NSW but on 15 March 1968
a propeller blade detached during takeoff for a spraying run near Grafton, and the Cropmaster
was destroyed by fire. The pilot escaped unhurt. The popular rego VH-BAK was issued for a
sixth time to a Beech 58 Baron in 1972.