VH-BAJ Cessna 180D Skywagon (c/n 50963)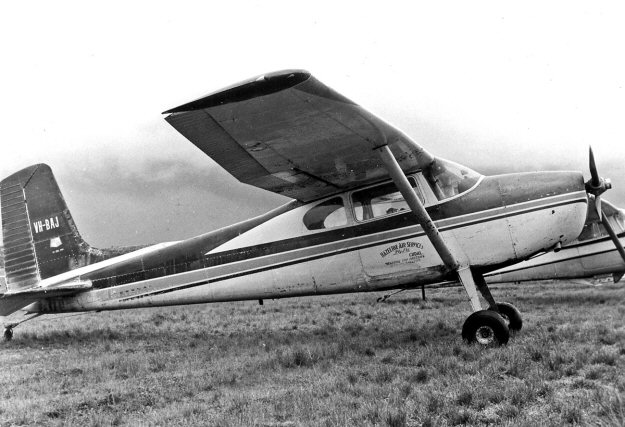 One of nine Hazelton Air Services crop dusting Cessna 180s which arrived in formation under
low cloud and drizzle at an airshow at Orange in October 1965.. Photo by Michael Croker.
VH-BAJ was registered new in April 1961 to Boroowa Air Services, and flown by them until
the company was bought out by Hazelton Air Services at nearby Cudal in February 1965 . It
was destroyed on 15 November 1966 when it struck a hill shrouded in low cloud near Blayney,
NSW, killing the two on board.