VH-BAB (2) Avro 652A Anson 1 (c/n ?)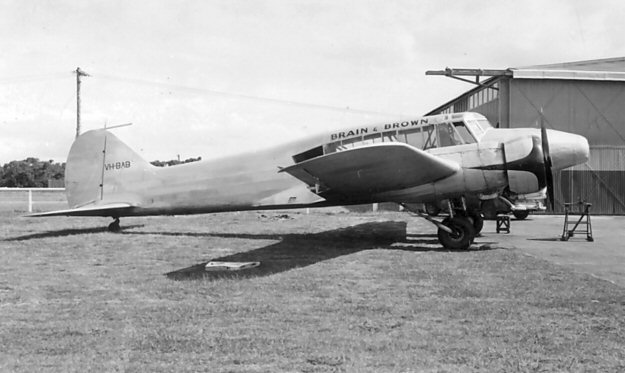 The second VH-BAB was ex AW877 and was registered that way for obvious reasons, being the
flagship of Brain and Brown Pty Ltd, an air cargo outfit, a branch of which operated in the Melbourne
area. My shot was taken at Moorabbin in 1954. VH-BAB (2) was damaged beyond repair at
Moorabbin in 1960.