VH-AZV Auster 5 (c/n 1736)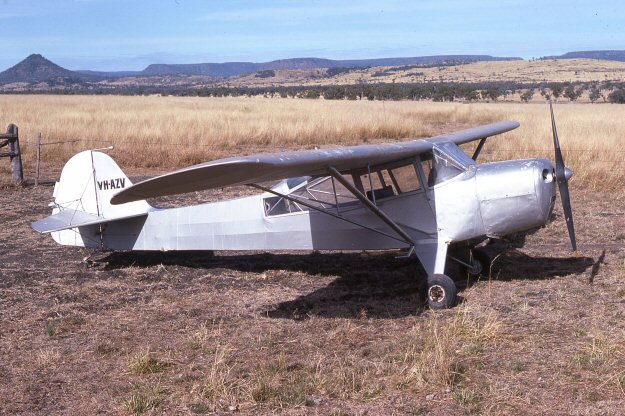 This Auster AOP Mk V was formerly TW371. It was imported into Austrtalia in 1952.
Geoff Goodall photographed it on "Penjobe" Station, near Springsure, Qld in June 1975.
The owner at the time was S. Lang. It was withdrawn from use in October of 1974 and
languished for several years before being restored to the registered as VH-ATS, by David
Friday of Benalla Victoria, to whom it is still registered.