VH-AZU Avro 652A Anson 1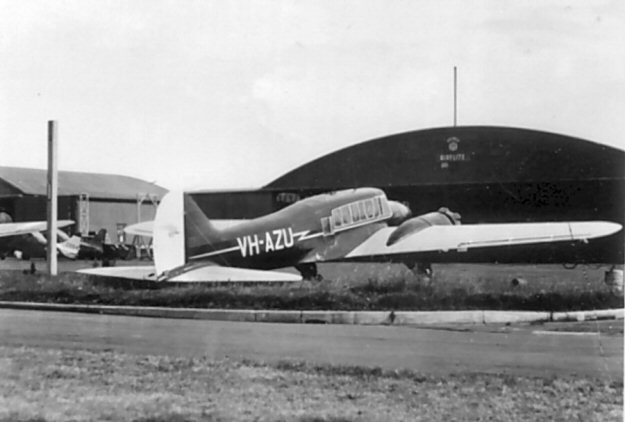 This smartly decked-out Anson was formerly LT773 with the RAF/RAAF and entered onto the
Australian civil register in December of 1946. It was another which had been civilianized by
Marshall Airways at Mascot in 1946. Its first owner was Air Taxi Service of Australia of Sydney
and it was probably registered to that outfit when the shot above was taken (I have lost the pro-
venance of this print). Then in 1947 it, along with VH-AZX, were ostensibly to have been sold to
Far Eastern Flying Training School in Hong Kong in 1947 but the deal fell through. VH-AZU failed
a DCA test on the wingspar glued joints by Marshall Airways at Mascot in 3.48 and ownership of
both -AZU and -AZX was transferred to Marshall. -AZU never flew again and was taken to the
graveyard at Bankstown. The shot below from the Geoff Goodall collection, shows it Sid Marshall's
storage yard on the boundary of Bankstown in February 1964, looking very sad. This relic was
eventually saved, restored in Brisbane and traded to RAF Museum at Hendon where it is displayed.