VH-AZO (2) Auster 4 (c/n 846)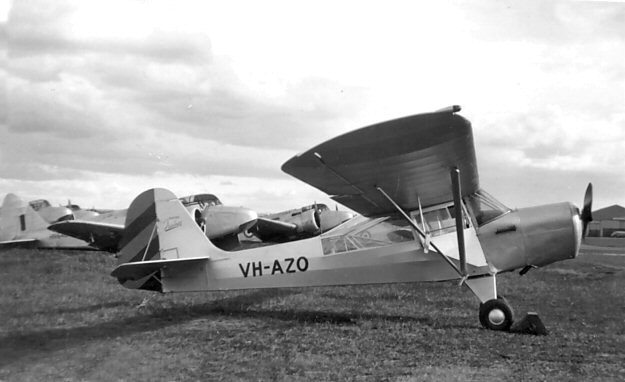 The second VH-AZO was an ex-RAF Auster, having the serial number MT137 built in the latter
stages of WW II. It was civilianized on the UK register in 1954 as G-ANHM, and exported to
Australia in 1955. It was taken on the strength of the Royal Queensland Aero Club, in whose colors
it is seen here at Bankstown in 1957, after the club had sold it. Shortly after this photograph was
taken it was, in fact, re-registered VH-ILS.

Note the covey of Airspeed Oxfords languishing at Bankstown at the time. 391 of these twin-engine
trainers were shipped to Australia as part of the Empire Air Training Scheme. Kingsford Smith Aviation
Services purchased many of them (this shot was taken adjacent to their facility) but the (then) Department
of Civil Aviation would not certify them for the civilian market due to certain aspects of their wooden (glue
bonding) construction. Fortunately KSAS were able to sell a number of them off to the Indonesian Air
Force, so the lot-buy was not a total loss.