VH-AZB de Havilland D.H.82A Tiger Moth (c/n DHA291/T281)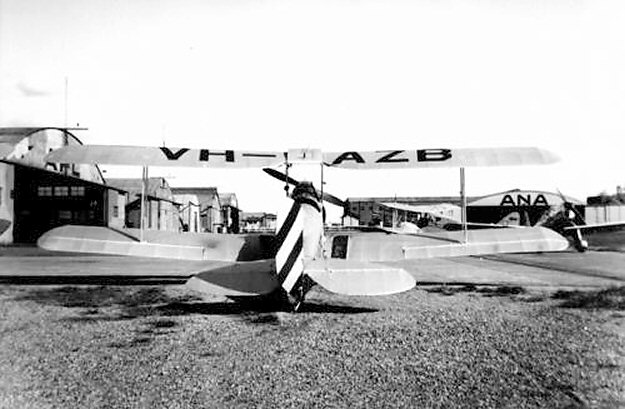 Possibly the second worst angle from which to take an aircraft photo (head-on being the worst),
nevertheless this shot, from the J.A. Petersen collection (via the State Library of Queensland) is
the only one that my 'chief sleuth' Graeme Parsons, has been able to unearth of this RQAC Tiger.
At least the rudder is turned so that we may be able to discern the club tail stripes. VH-AZB was
previously A17-272 and was civilianized for the club in October 1946. This image is dated 1947.
In view of the fact that this Tiger was not stricken from the register until after it crashed near Giru,
Queensland on 9 October 1966, it is odd that I do not seem to have captured a photo of it myself,
particularly since I was living in Brisbane at the time it came onto the register.