VH-AYW de Havilland D.H.82A Tiger Moth (c/n 281)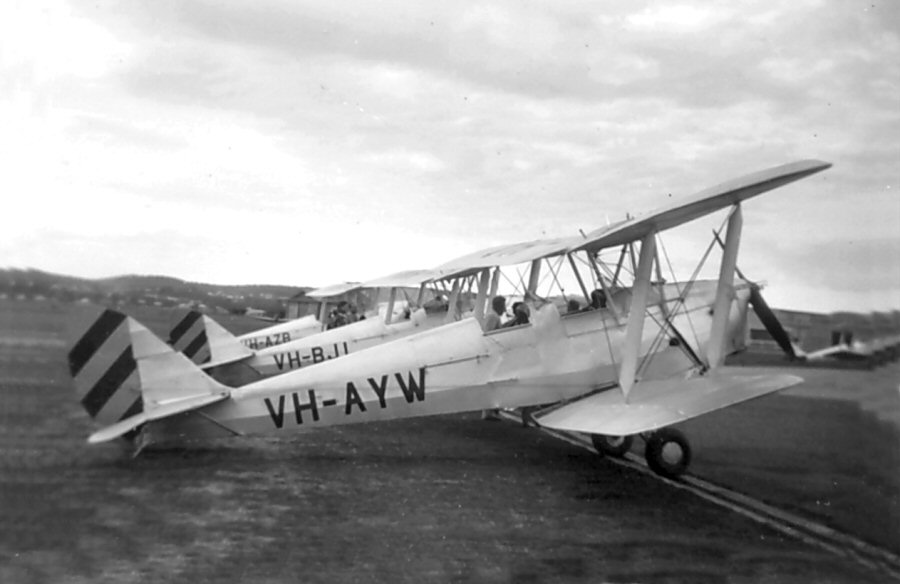 Here's a line up of Tigers on the Royal Queensland Aero Club flight line at Archerfield in 1951.
VH-AYW was the former RAAF A17-262. It was sold to the Rockhampton Aero Club in
1953 and then passed to the Queensland Aerial Ambulance Transport Service (see shot below
taken at Rockhampton in the mid-1950s). The Maltese Cross on the rudder is Queensland's
symbol. It was painted on all ambulances. VH-AYW apparently had a charmed life. Geoffrey
Luck of Mittagong advises me that he practically pranged it one day by running into high tension
wires whilst practicing forced landings. He was, in fact, lucky to make it back to Archerfield!
Despite probably similar incidents during its busy lifetime, VH-AYW is still on the current register,
and still resident in Queensland.