VH-AYV Percival P.28B Proctor 1 (c/n K249)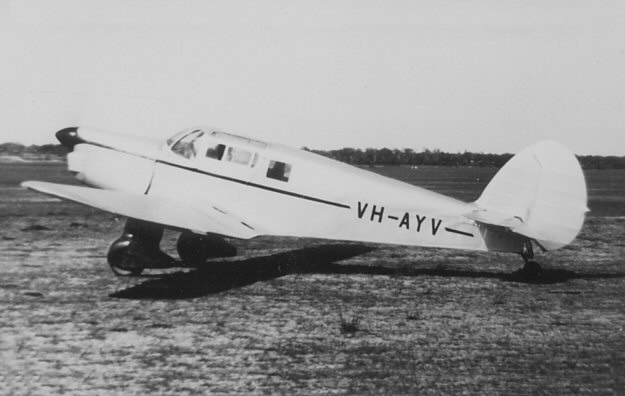 This Proctor was formerly G-AHFX on the UK register. It was exported to Australia in 1946.
It is seen here taxiing out for take off at Mooraabin in 1950. It crashed into Port Phillip Bay off
the coast of Mornington, Victoria in 1961. It is the middle aircraft in the shot below taken in 1947,
from tjhe Geoff Goodall collection, when it was owned by Fred Ogden who had flown it out from
England. It was named

'Yorkshire Lass'

and is seen in company (on the left) with VH-AYU


'Dominion Lass

' . Both Proctors were operated by Gus Greenfield's Air Taxi Pty Ltd of Albury,
NSW. VH-ARV on the right was the first post-war civil production Proctor V and was the
demonstrator for Victorian and Interstate Airways. The shot of -AYV at the foot of the page is
from Robin Ellis of West Albury (contributed here by Ross Gorman). Robin is the step daughter
of the above mentioned Gus Greenfield. VH-AYV is depicted flying over the (still filling) Hume
Weir near Albury in the late 1940s.