VH-AYO Avro 652A Anson 1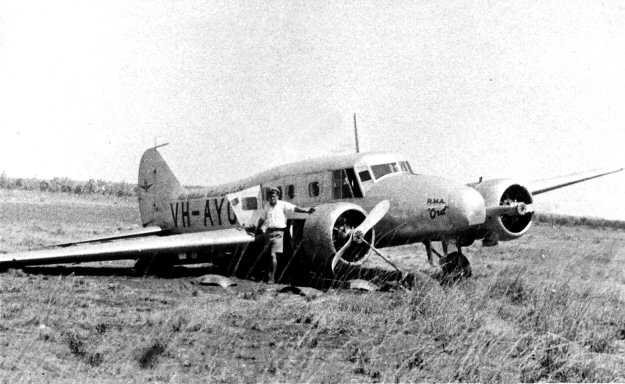 Here's VH-AYO in August of 1948 after it had groundlooped at Victoria River Downs Station
when a tire burst on take-off. It was on a scheduled MacRoberston Miller Aviation flight at the
time. The six passengers were unhurt. Note the name

'RMA Ord'

on the nose. MMA named
all their airliners after rivers in WA. VH-AYO was repaired and flying again 6 weeks later. It
became VH-MMH in 1949. Above image from the Geoff Goodall collection.