VH-AYK Avro 652A Anson 1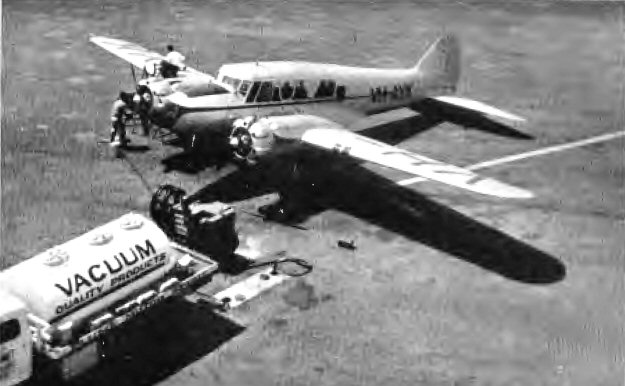 This image was gleaned by Wally Civitco from a Vacuum Oil Co (now Exxon Mobil) magazine,
circa 1947. The blurry extraction shows the Anson owned by C.S. Richards of Narrandera, NSW
refueling prior to making a 'rainmaking' flight. This was one of the earliest attempts to seed potential
clouds with dry ice. The report does not indicate how successful the drop was. VH-AYK, ex
MH150 was withdrawn from use in May 1951.