VH-AYG (1) de Havilland D.H.82A Tiger Moth (c/n DHA 635)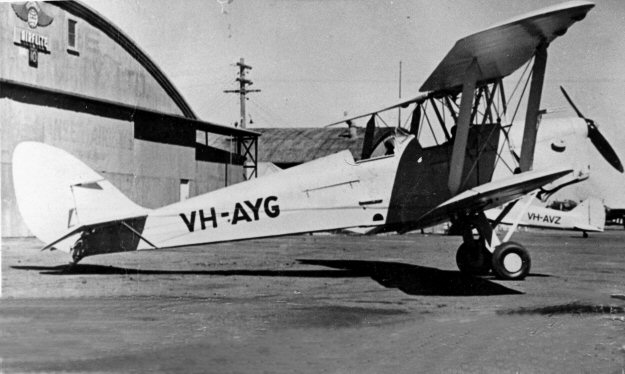 Rare shot from the Geoff Goodall collection showing the first VH-AYG registered in October
1946. Clearly the first, since the Anson VH-AVZ in the background was written off when the
brakes failed during a landing at Port Moresby on 22 November 1946 on arrival from Higgins
Field, Cape York, whereupon it ran off the steel mesh runway, rolled into a ditch, and badly
damaging the port wing. -AYG for its own part was ex A17-440 and was sold in New Zealand
in 1950 as ZK-AWB.