VH-AYE Avro 652 Anson 1 (c/n ?)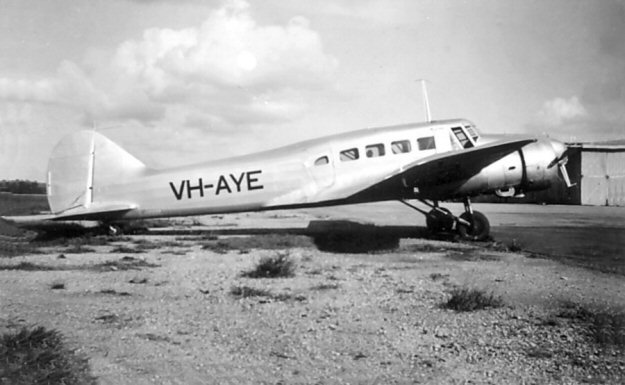 VH-AYE was the former R3530. The above shot was taken at Archerfield in December 1948
while it was owned by Dr. Thomas Hall of Toowoomba Qld. It was written off in a forced
landing at Tuggerah Lakes, NSW near Wyong two years later while being flown by Dr. Hall.
Below is a rare shot of it from the Geoff Goodall collection while it was at RAAF disposals at
Mudgee, NSW in 1946. Looks like the accentuation of the place name should be on the

"Mud"

.
VH-AYE was one of the first Ansons purchased from RAAF disposals by Edward Loneragan of
Mudgee and was initially used to ferry pilots and engineers between RAAF stations when the
Loneragan/Eric McIllree syndicate were in the process of purchasing over 40 Ansons. A typical
trip occurred on 1 October 1946 when it was flown from Mascot to RAAF Mallala SA via fuel
stops at Narrandera and Mildura by McIllree pilot Charles Eather. It then set off back to Mascot
that same afternoon, with stops at Parafield, Narrandera, Camden flown by Eric McIllree himself.
A very arduous trip, I would say.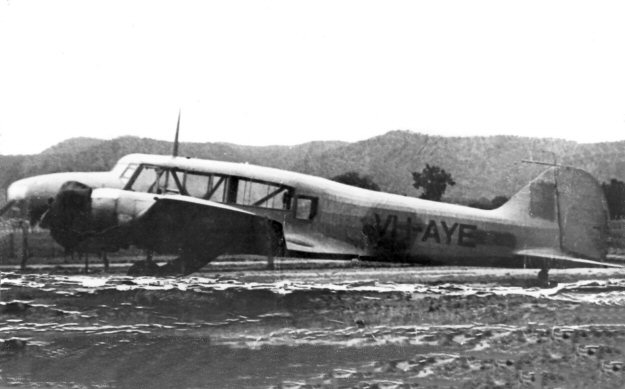 /