VH-AYD Avro 652A Anson 1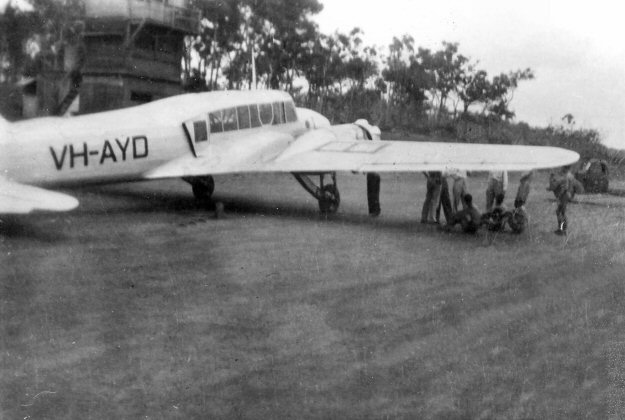 Another badly cropped Anson photograph from the Geoff Goodall collection. This shot was taken
at Higgins Field, Cape York in the far north of Queensland in November 1946 while the aircraft was
flying from Sydney to New Guinea with five other Ansons, taking prospective purchasers to Common-
wealth Disposals Commissions salvage sales of wartime equipment at Lae and Rabaul. It was owned
at the time by Edward Loneragan, of Mudgee NSW who purchased a total of 40 Ansons from RAAF
for civil resale. VH-AYD, the former DG871 with the RAAF, was sold in March the following year
to Guinea Air Traders of Lae and two months later crashed at Bulolo (on 24 May 1947).