VH-AXI de Havilland D.H.82A Tiger Moth (c/n DHA663/T182)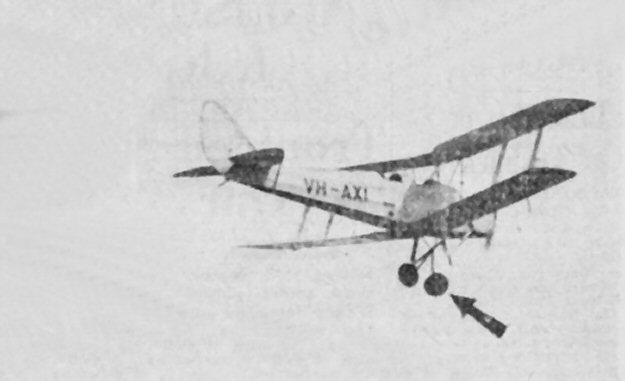 These two newspaper clippings came from the CAHS archives via Phil Vabre. They show a
Tiger which took off from Essendon to Adelaide (date or source not given) wherein it was noticed
by those watching the take off that the starboard main wheel had come adrift. Pilot Allan Lum
was alerted of this fact by another pilot who set off to inform him, whereupon the Tiger returned
to Essendon and made a forced landing (below). Lum was uninjured. VH-AXI was the former
A17-454 civilianized in October 1946 and, as discussed in other narratives, was was of those
VH-AX series which was re-registered in 1949 after DCA declared the -AX series were prohibited
registrations. It became VH-BXI on 27 September 1949, so clearly the incident cited above pre-
ceded that date. It was withdrawn from use in August 1951.