VH-AXE Avro 652A Anson 1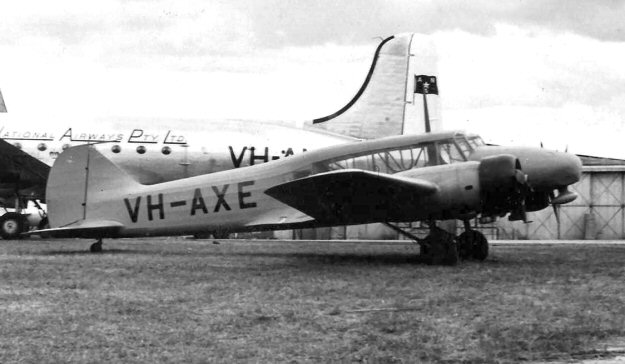 The above photo was taken at Essendon by Daryl Mackenzie.. The DC-4 in the background is
VH-ANB before it was leased to BCPA in September 1946, which dates the image to around
that time.. The badly cropped shot below is from the Geoff Goodall collection. VH-AXE was
one of several Ansons owned by William Dwyer, Melbourne. They were used as freighters,
carrying fresh meat and fish from Melbourne to Tasmanian towns and the Bass Strait islands.
It was DG731 whilst with the RAAF and was withdrawn from use by December 1948, although
not stricken from the register under 1951.