VH-AWO Cessna 150 (c/n 17668)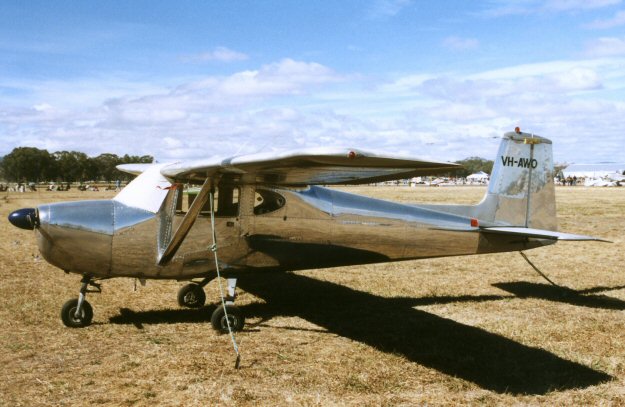 This unliveried Cessna was registered briefly as VH-RFX in January of 1960. It became VH-AWO
some two months later and has remained on the register ever since. Barry Maclean's contemporary
shot of it above was taken at Mangalore, Victoria. Below is a shot by Barry Allen taken at Archerfield
when the 150 was part of the Air Academy fleet. Air Academy was the flying training division of Air
Work Pty Ltd, operating out of Hangar 1, hence the -AW series rego.