VH-AWN Cessna 150 (c/n

17617)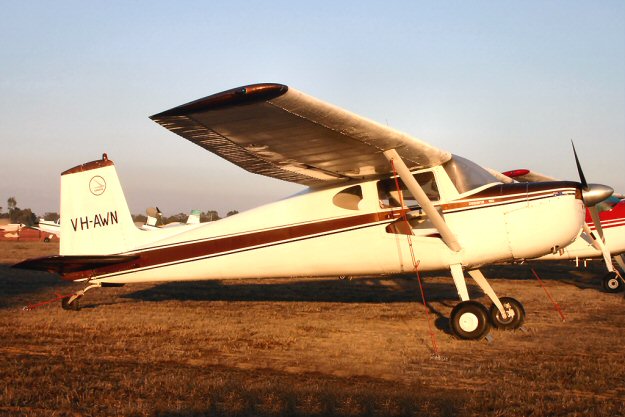 This early 150 has been converted to a tail dragger making it look like a kind of updated 140. It
was photographed by Phil Vabre in the glow of a sunrise at the Antique Aeroplane Association
of Australia's National Fly-In at Echuca in April 2007 by Phil Vabre. Originally N7817E, it was
imported in 1960 as VH-RFT, assuming its current identity soon afterward.