VH-AWM Cessna 185B Skywagon (c/n 185-0551)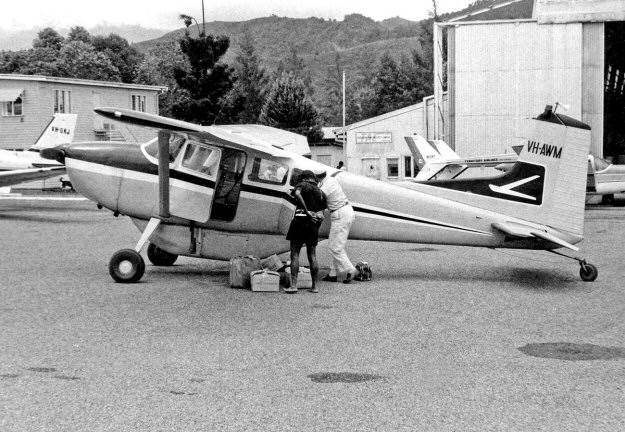 The above photo, by Alan Bovelt was taken at Goroka, New Guinea in 1966. The shot
from the Danny Tanner collection below was somewhat later. This Cessna had been first
registered new in June 1963 to the New Guinea Anglican Mission at Samarai. In November
1971 it was modified to A185E standard and merged into the Missionary Aviation Fellowship
fleet in February 1972. MafAir changed it back to a stock 185B in August 1972. It was re-
registered in PNG as P2-AWM in February off in a crash at Manamu, PNG in June 1992.