(VH-AWL) as VT-DJQ Hindustan HT-2 (c/n T1 11(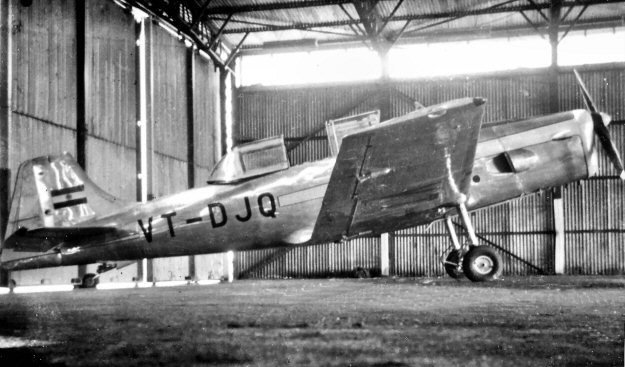 In 1958 Airwork Pty Ltd decided to try their luck at selling the Indian designed and built
Hindustan HT-2 trainer in Australia. It is seen above at Moorabbin during demonstration
flights. In June 1959 it was registered VH-AWL and based at Archerfield. No sales were
forthcoming and it was shipped back to India in October 1960. I assume then, it was sent
on consignment. The above shot by Neil Follett is the only one I have seen of this aircraft,
although I am positive someone took a photo of it in Australian markings during the year it
was in Brisbane.