VH-AWE Victa Airtourer 115 (c/n 21)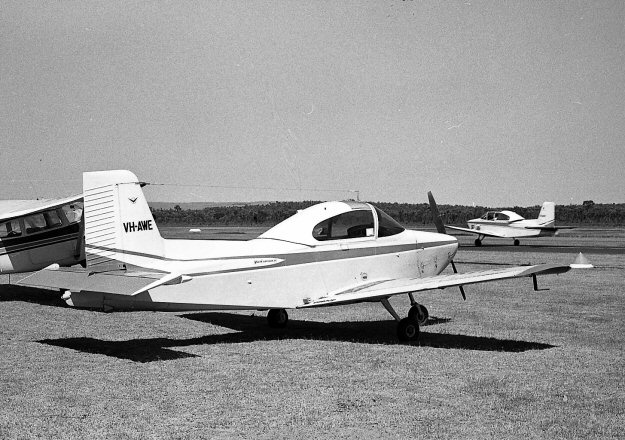 This Airtourer was first registered VH-MBD when built in 1963. It was then re-registered
VH-AWF in August of 1965, a rego it held until March of 1967 when it became VH-AWE.
I suspect the owner wanted the markings -AWF for a new Beech Debonaire. VH-AWE was
written off in a crash at Bunbury, W.A. in December 1970. Geoff Goodall's shot above was
taken at Jandakot, W.A. earlier that same year.