VH-AWC Beech P35 Bonanza (c/n D-7227)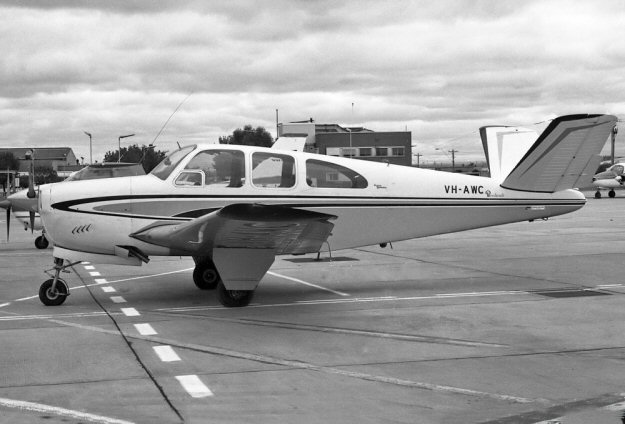 This V-tailed Bonanza was registered new in October 1963. Danny Tanner saw it (above) at
Essendon in June 1972. The remains of the Bonanza (following an accident at Coffs Harbour
in 1999) are now languishing in the Queensland Air Museum at Caloundra. Oddly, the registration
VH-AWC should have been used by Airlines (WA) Pty Ltd back in the early 1950s, but, in the
event, was reserved for Alan Walter Campbell who founded the Queensland Primary Producers'
syndicate. This aircraft spent much of its active life at Coffs Harbour.