VH-AWB (2) Piper PA-32-300 Cherokee Six (c/n 32-95)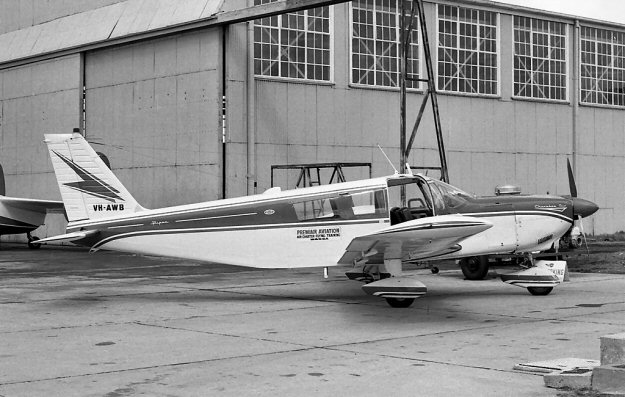 I have yet to glean a photograph of the first -AWB which was a D.H., Dove of Airlines (WA) Ltd.
The second iteration of this rego, seen above by David Carter at Mascot in 1970, was registered
in April 1966 to Premiair Aviation of Wagga Wagga, the initial aviation venture of pilot and airline
operator Don Kendell. As Kendell's focus turned to Kendell Airlines, –AWB was sold It then
passed through several hands and is still registered as of May 2016 to Ross Kilner, of Robe, South
Australia, who flies it under the name Aeroscenic. Kilner also owns Tiger Moth VH-ART and is
well known in the vintage aircraft community through the Robe Aviators Society. The shot below
taken by Danny Tanner at Moorabbin in 1980.