VH-AVY (1) Avro 652A Anson 1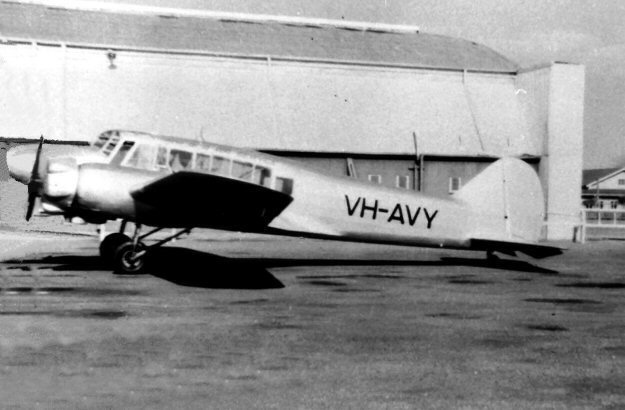 Barely legible above the glass-house windows on the original of this Gus Grulke collection print
(via Geoff Goodall) is the titling 'Goilala Air Service'. Gus took this shot at Eagle Farm in 1953
probably as the aircraft was on delivery to New Guinea from its previous owner, South Coast Air-
ways of Wollongong, NSW. Interestingly it is still fitted with helmet cowlings, well after the DCA
ruling that smooth Oxford-type cowlings should be fitted to improve air cooling for the Cheetah IXs.
VH-AVY was the former RAAF AW679. It was withdrawn from use in 1956, and the shot below
showing it 'put out to grass' at Lae is from the archives of the Civil Aviation Historical Society of
South Australia.