VH-AVW (2) Piper PA-23-250 Aztec B (c/n 27-2132)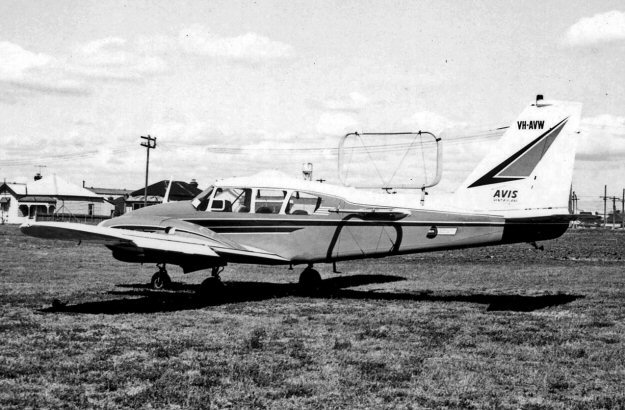 This photo, from the Geoff Goodall collection, shows an Aztec B at Mascot in November 1966
having just returned from a mineral survey contract in the Solomon Islands, with two other Avis
Rent-a-Plane aircraft, Aztec VH-AVB and Cessna 180 VH-AVV. VH-AVW was a 1962
model, ex N5106Y imported by Avis Rent-a-Plane in Sydney, arriving at Mascot on delivery from
the US on 7 August 1965, having been flown out by company founder Peter Ahrens. As can be
seen it was fitted with a weird mineral survey antennae for its Solomon Islands contract. VH-AVW
later went on to several other owners before being withdrawn and cancelled from the register in
October 1982.