VH-AVN Fairchild 24W41A Argus II (c/n 314)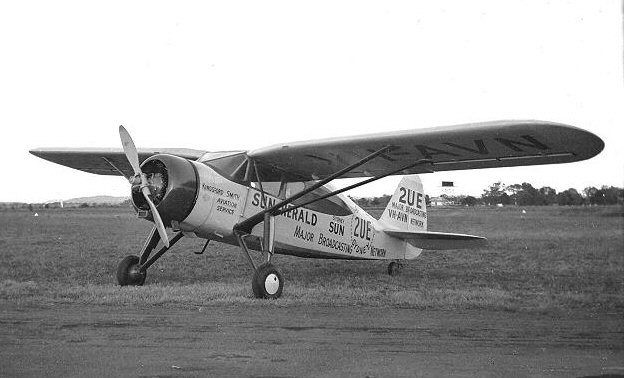 This Argus was all doled up with advertisements for radio station 2UE in Sydney when this
shot by Jim Dyson was taken. It is featured here courtesy of the David Molesworth collection.
Although built as a UC-61 Forwarder and assigned USAAC serial 42-13578 it actually went
straight to the RAF under Lend Lease as EV806. It was civilianized in 1946 as G-AJKM and
purchased by Kingsford Smith Aviation Services in 1953. Immediately below it is seen at
Adelaide Airport in 1955 with '

Guinea Airways - S.A. State Uranium Survey

' titling in a shot
from the Rod Adam collection (via Geoff Goodall). Finally, at the foot of the page is a later
nice shot of it taken at Wagga, NSW in January 1966 by Bob Neate. -AVN was reputed to
have been sold in France in 1969 as F-AZCF, a "period" rego usually reserved for pre-war craft
or war-birds.