VH-AVM Douglas DC-3CS!C3G (c/n 9590)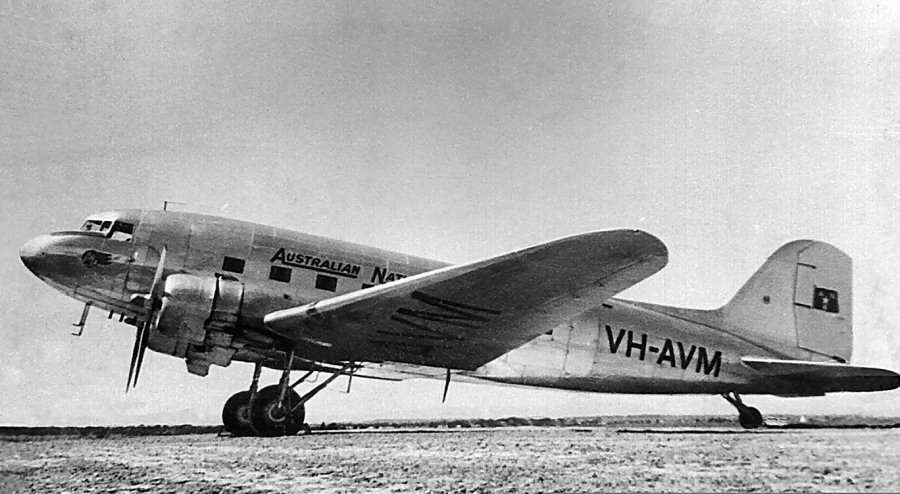 This rare photograph comes from the Barry Maclean collection and is somewhat of an anachronism.
VH-AVM was a Guinea Airways aircraft but was apparently leased to Australian National Airways
in the 1950-53 period, who painted it in their full livery. This aircraft was built as a C-47A-30-DL
(USAAF serial 42-23728) and was operated by the RAAF during WW II as A65-10 with the call
sign VHCTK. After six years of service with Guinea Airways/ANA it was sold, in July of 1953 to
Meteor Air Transport of Teterboro, N.J. as N1433V. The somewhat washed-out image below is
courtesy of the Library of South Australia collection and shows the aircraft as it was when operated
by Guinea.