VH-AVJ Piper PA-23-250 Aztec B (c/n 27-2004)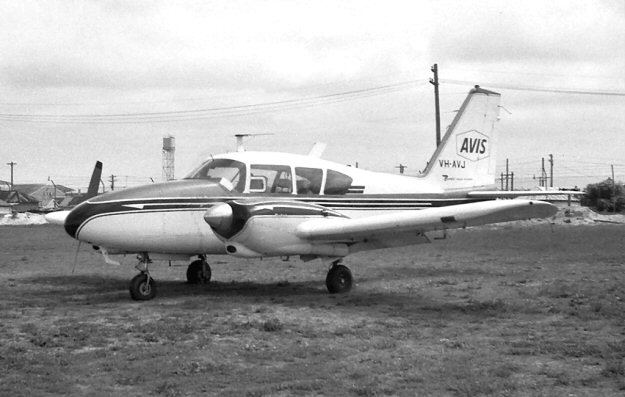 Another of the 'previously owned' Aztecs imported for the Avis Rent-a-Plane fleet, this one was
formerly N104KC (built as N5004Y). It joined Avis in September 1966 and the above photo-
graph was taken at Mascot by David Carter soon after. -AVJ crashed at Wongraby Station
near Ogmore, Queensland, on October 6, 1969. The Aztec was seen performing low-level
aerobatics, a roll followed by a stalled turn from which it did not recover. The two men on board,
both pilots, were killed.