VH-AVH Piper PA-32-260 Cherokee Six (c/n 332-238)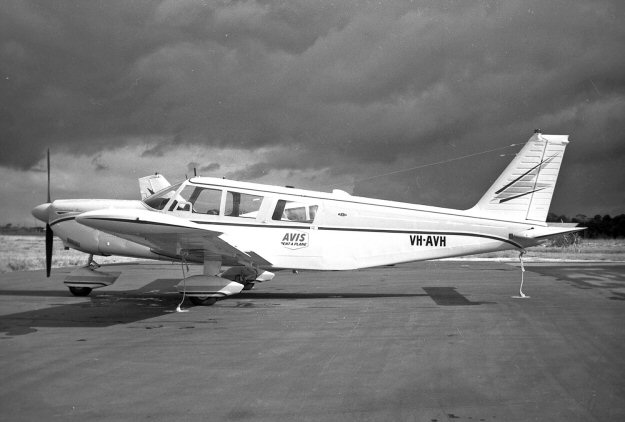 Twenty years went by before the rego VH-AVH* was re-assigned. By that time Avis Rent-A-Plane
of Sydney had requested the VH-AV block. This new addition to their fleet, seen above at Adelaide
Airport in March 1966 in this Geoff Goodall collection shot, had only just been registered a few days
earlier. John Wheatley saw it later (below) in 1971, still with Avis but with titling removed to the tail.
When sold off by Avis it had several private owners and is current today, being registered to a private
owner based in Charters Towers, Queensland.

* The first -AVH was a Tiger Moth released from the RAAF n 1947 and exported almost immediately
to India as VT-CMI.