VH-AVC (2) Aero Commander 680 (c/n 464-134)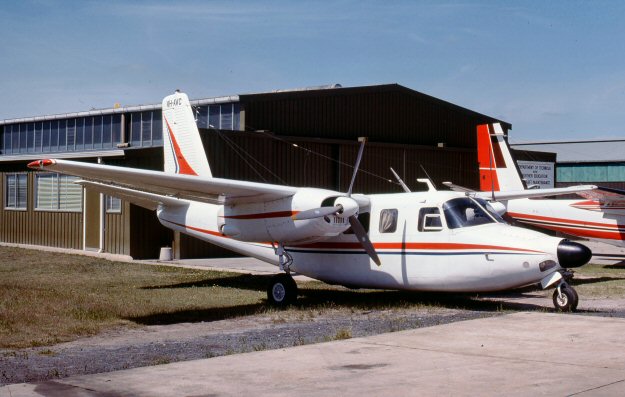 This Aero Commander was registered in the block assigned for Avis Rent-a-Plane. I believe that
it was probably registered to Avis Air Charter when the above shot, by Greg Banfield, was taken
at Bankstown in December 1978. The aircraft had been registered as a 'straight' 680, although is
evidently equipped with the weather radar normally associated with the 680W. I suspect this was
a retro-fit, however. Active into the new millennium, it is no longer registered.