VH-AVB Piper PA-23-250 Aztec B (c/n 27-2242)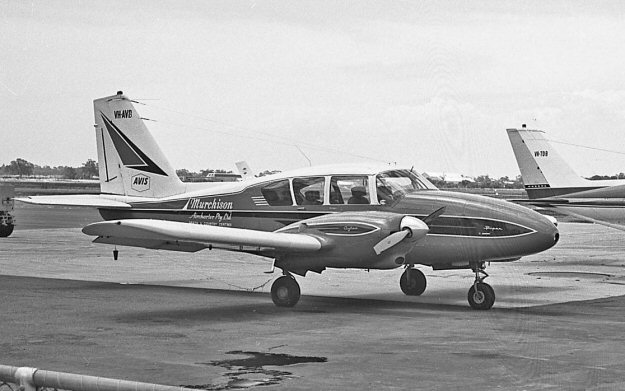 This Aztec was owned owned by Avis Rent-a-Plane of Sydney and leased to Murchison Air
Air Charter operating out of Perth in the 1960s. It was first registered on 21 January 1966
to Avis, and sold in June 1970 to Crowley Airways at Lae, Papua New Guinea, later Airfast
with whom it was reregistered P2-AVB in December 1974. Merv Prime took the above shot
at Perth Airport in February 1968. Greg Banfield saw it at Mascot on 21 December 1965
(below) when it first came into Australia as N5198Y.